Luisa Tetrazzini How to Sing
Originally published in London 1923, this book contains a detailed work on the art of singing. Anyone possessing a voice and the inclination to sing, either for pleasure or profit, will benefit enormously from putting these suggestions into practice. Many of these earliest books, particularly those dating back to the 1900s and before, are now extremely scarce and increasingly expensive. We are republishing these classic works in affordable, high quality, modern editions, using the original text and artwork.
Подробнее
Clare McAndrew Fine Art and High Finance. Expert Advice on the Economics of Ownership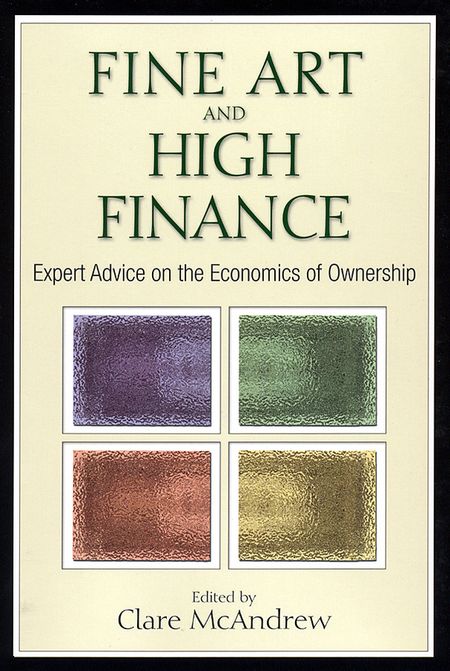 Art and finance coalesce in the elite world of fine art collecting and investing. Investors and collectors can't protect and profit from their collections without grappling with a range of complex issues like risk, insurance, restoration, and conservation. They require intimate knowledge not only of art but also of finance. Clare McAndrew and a highly qualified team of contributors explain the most difficult financial matters facing art investors. Key topics include: Appraisal and valuation Art as loan collateral Securitization and taxation Investing in art funds Insurance The black-market art trade Clare McAndrew has a PhD in economics and is the author of The Art Economy. She is considered a leading expert on the economics of art ownership.
Подробнее
Jonathan Harris The Global Contemporary Art World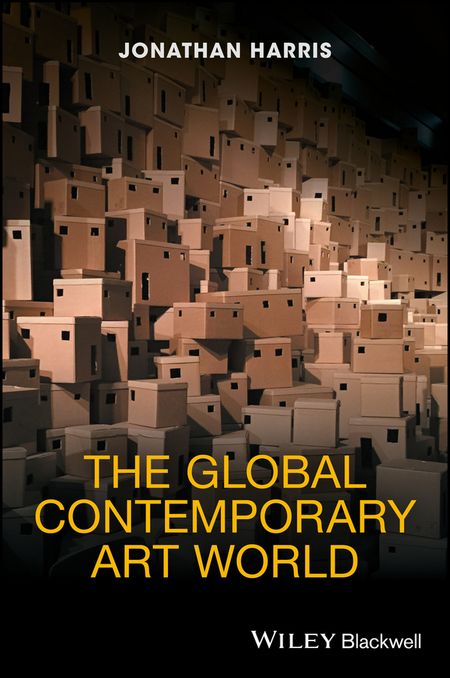 The final installment in the critically-acclaimed trilogy on globalization and art explores the growing dominance of Asian centers of art This book takes readers on a fascinating journey around five Asian centers of contemporary art and its myriad institutions, agents, forms, materials, and languages, while posing vital questions about the political economy of culture and the power of visual art in a multi-polar world. He analyzes the financial powerhouse of Art Basel Hong Kong, new media art in South Korea, the place of the Kochi Biennale within contemporary art in India, transnational art and art education in China, and the geo-politics of art patronage in Palestine, and he develops a highly original synthesis of theoretical perspectives and empirical research. Drawing on detailed case studies and personal insights gained from his extensive experience of the contemporary art scene in Asia, Professor Harris examines the evolving relationship between the western centers of art practice, collection, and validation and the emerging "peripheries" of Asian Tiger societies with burgeoning art centers. And he arrives at the somewhat controversial conclusion that dominance of the art world is rapidly slipping away from Europe and North America. The Global Contemporary Art World is essential reading for undergraduates and postgraduate students in modern and contemporary art, art history, art theory and criticism, cultural studies, the sociology of culture, and globalization studies. It is also a vital resource for research students, academics, and professionals in the art world.
Подробнее
Paul Wood Western Art and the Wider World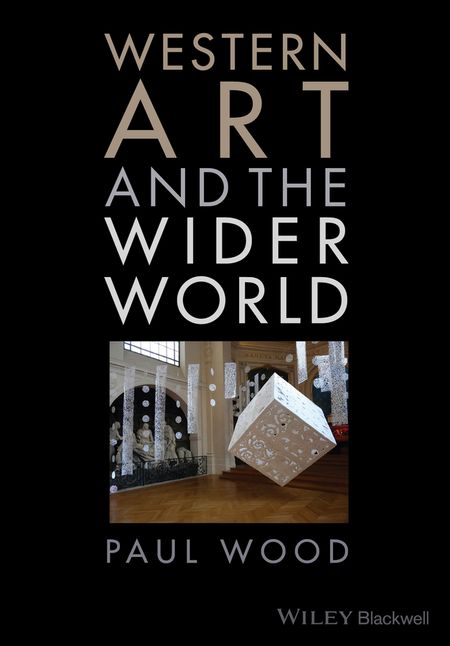 Western Art and the Wider World explores the evolving relationship between the Western canon of art, as it has developed since the Renaissance, and the art and culture of the Islamic world, the Far East, Australasia, Africa and the Americas. Explores the origins, influences, and evolving relationship between the Western canon of art as it has developed since the Renaissance and the art and culture of the Islamic world, the Far East, Australasia, Africa and the Americas Makes the case for 'world art' long before the fashion of globalization Charts connections between areas of study in art that long were considered in isolation, such as the Renaissance encounter with the Ottoman Empire, the influence of Japanese art on the 19th-century French avant-garde and of African art on early modernism, as well as debates about the relation of 'contemporary art' to the past. Written by a well-known art historian and co-editor of the landmark Art in Theory volumes
Подробнее
Sun Tzu The Art of War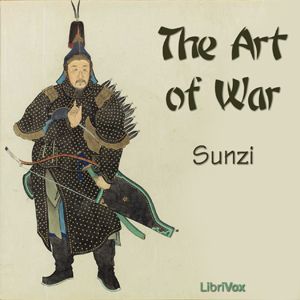 "The Art of War is a Chinese military treatise written during the 6th century BC by Sun Tzu. Composed of 13 chapters, each of which is devoted to one aspect of warfare, it has long been praised as the definitive work on military strategies and tactics of its time. The Art of War is one of the oldest and most famous studies of strategy and has had a huge influence on both military planning and beyond. The Art of War has also been applied, with much success, to business and managerial strategies." (summary from Wikipedia)
Подробнее
Peter Lamarque Aesthetics and the Philosophy of Art. The Analytic Tradition, An Anthology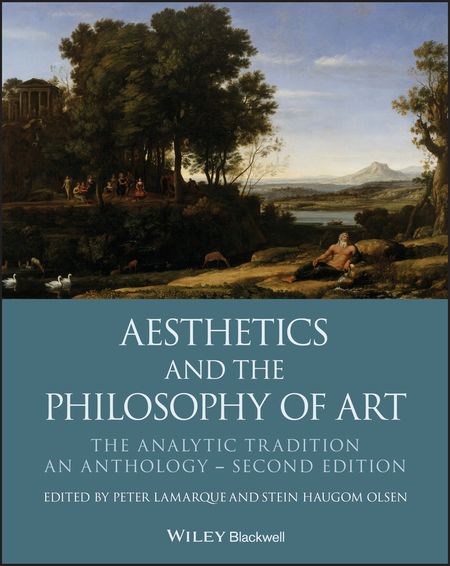 For over fifty years, philosophers working within the broader remit of analytic philosophy have developed and refined a substantial body of work in aesthetics and the philosophy of art, curating a core foundation of scholarship which offers rigor and clarity on matters of profound and perennial interest relating to art and all forms of aesthetic appreciation. Now in its second edition and thoroughly revised, Aesthetics and the Philosophy of Art—The Analytic Tradition: An Anthology captures this legacy in a comprehensive introduction to the core philosophical questions and conversations in aesthetics. Through 57 key essays selected by leading scholars Peter Lamarque and Stein Haugom Olsen, this anthology collects modern classics as well as new contributions on essential topics such as the identification and ontology of art, interpretation, values of art, art and knowledge, and fiction and the imagination. New to this edition are selections which treat aesthetic experience more widely, including essays on the aesthetics of nature and aesthetics in everyday life. Other carefully-chosen pieces analyze the practice and experience of specific art forms in greater detail, including painting, photography, film, literature, music, and popular art such as comics. This bestselling collection is an essential resource for students and scholars of aesthetics, designed to foster a foundational understanding of both long-standing and contemporary topics in the field.
Подробнее
Jonathan Harris Globalization and Contemporary Art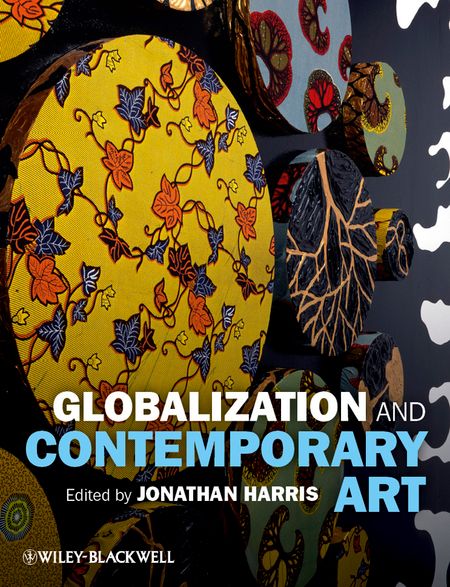 In a series of newly commissioned essays by both established and emerging scholars, Globalization and Contemporary Art probes the effects of internationalist culture and politics on art across a variety of media. Globalization and Contemporary Art is the first anthology to consider the role and impact of art and artist in an increasingly borderless world. First major anthology of essays concerned with the impact of globalization on contemporary art Extensive bibliography and a full index designed to enable the reader to broaden knowledge of art and its relationship to globalization Unique analysis of the contemporary art market and its operation in a globalized economy
Подробнее
Cher Knight Krause A Companion to Public Art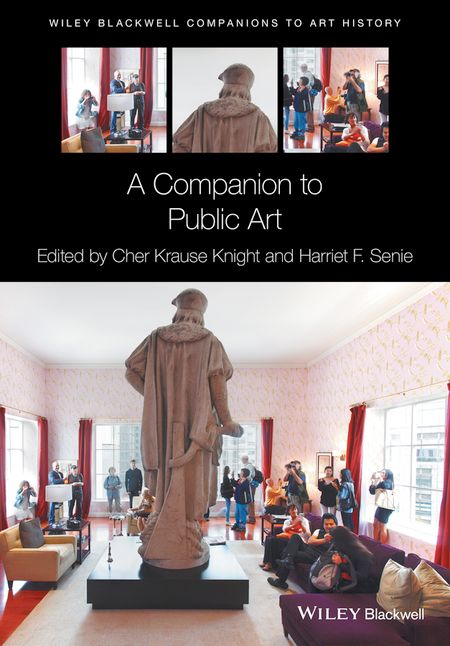 A Companion to Public Art is the only scholarly volume to examine the main issues, theories, and practices of public art on a comprehensive scale. Edited by two distinguished scholars with contributions from art historians, critics, curators, and art administrators, as well as artists themselves Includes 19 essays in four sections: tradition, site, audience, and critical frameworks Covers important topics in the field, including valorizing victims, public art in urban landscapes and on university campuses, the role of digital technologies, jury selection committees, and the intersection of public art and mass media Contains "artist's philosophy" essays, which address larger questions about an artist's body of work and the field of public art, by Julian Bonder, eteam (Hajoe Moderegger and Franziska Lamprecht), John Craig Freeman, Antony Gormley, Suzanne Lacy, Caleb Neelon, Tatzu Nishi, Greg Sholette, and Alan Sonfist.
Подробнее
Brown Rebecca M. A Companion to Asian Art and Architecture
A Companion to Asian Art and Architecture presents a collection of 26 original essays from top scholars in the field that explore and critically examine various aspects of Asian art and architectural history. Brings together top international scholars of Asian art and architecture Represents the current state of the field while highlighting the wide range of scholarly approaches to Asian Art Features work on Korea and Southeast Asia, two regions often overlooked in a field that is often defined as India-China-Japan Explores the influences on Asian art of global and colonial interactions and of the diasporic communities in the US and UK Showcases a wide range of topics including imperial commissions, ancient tombs, gardens, monastic spaces, performances, and pilgrimages.
Подробнее
John Ruskin A Joy for Ever, and Its Price in the Market
In all probability the greatest Victorian critic of art and society, John Ruskin had an enormous influence on his age and our own, and like so many Victorians of the age, he had astonishing energy. While carrying on a voluminous correspondence with the intellectual luminaries of his day, he published poetry, children's literature, and books and essays on geology, botany, church politics, political economy, painting, sculpture, literature, architecture, art education, myth, and aesthetics. A great and successful propagandist for the arts, he did much both to popularize high art and to bring it to the masses as evidenced in this volume containing two essential public addresses from 1857 on "The Discovery and Application of Art" and "The Accumulation and Distribution of Art." Included here are Ruskin's Supplementary Additional Papers: . Education in Art . Art School Notes and . Social Policy.ALSO AVAILABLE AT COSIMO CLASSICS: Ruskin's Political Economy of Art JOHN RUSKIN (1819-1900) was born in London, the only child of prosperous, self-made parents who collected art and encouraged their son's literary activities. Throughout his life, his writings on art had an immense influence on British, European, and American architecture and industrial design.Ruskin's immense body of literary works include Modern Painters, Volume I-IV (1843-1856); The Seven Lamps of Architecture (1849); The Stones of Venice, a collection of essays published between 1851 a...
Подробнее
Impressionism: The Movement that Transformed Western Art
A comprehensive, accessible, and richly illustrated guide to impressionism-the perennially popular artistic movement that led to the radical renewal of Western art. Monet, Renoir, Degas, Rodin, Cezanne, Van Gogh, and the other Impressionist artists burst onto the art scene in the second half of the nineteenth century, creating shock waves with their rebellious rejection of the academy's strict rules dictating subject matter, style, and even color. Their art, labeled impressionism, coincided with the Industrial Revolution, when the world was suddenly jettisoned into modernity. The young artists who gave rise to the movement confronted public disdain and oppression in Europe, but were applauded overseas for their radically contemporary aesthetic. This complete and accessible guide renews and refreshes conventional views on impressionism by placing this seminal moment in art in its historical context. Emblematic masterpieces are examined with a focus on each detail, allowing a deeper understanding and appreciation of the artworks. Biographies of all the major artists of the movement provide insight about their life and significant works, and period photographs illustrate this incredibly rich and exciting time in art history. Organized thematically, the guide includes chapters on photography, fashion, female impressionists, exhibitions, galleries and dealers, writers, the movement's influence on later artists, and recurrent impressionist themes including leisure activities, the g...
Подробнее
Steven Tuck L. A History of Roman Art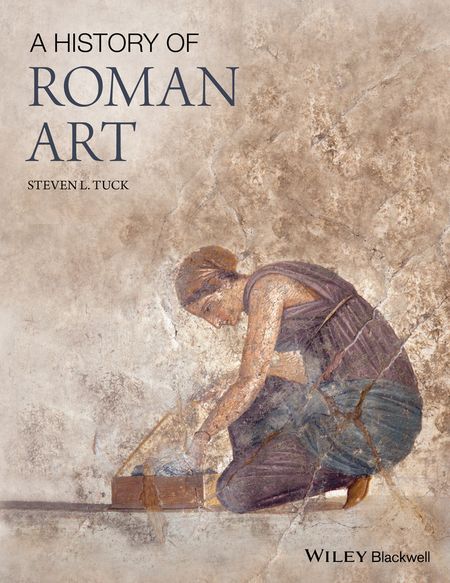 A History of Roman Art provides a wide-ranging survey of the subject from the founding of Rome to the rule of Rome's first Christian emperor, Constantine. Incorporating the most up-to-date information available on the topic, this new textbook explores the creation, use, and meaning of art in the Roman world. Extensively illustrated with 375 color photographs and line drawings Broadly defines Roman art to include the various cultures that contributed to the Roman system Focuses throughout on the overarching themes of Rome's cultural inclusiveness and art's important role in promoting Roman values Discusses a wide range of Roman painting, mosaic, sculpture, and decorative arts, as well as architecture and associated sculptures within the cultural contexts they were created and developed Offers helpful and instructive pedagogical features for students, such as timelines; key terms defined in margins; a glossary; sidebars with key lessons and explanatory material on artistic technique, stories, and ancient authors; textboxes on art and literature, art from the provinces, and important scholarly perspectives; and primary sources in translation A book companion website is available at www.wiley.com/go/romanart with the following resources: PowerPoint slides, glossary, and timeline Steven Tuck is the 2014 recipient of the American Archaeological Association's Excellence in Undergraduate Teaching Award.
Подробнее
Arthur Pomeroy J. A Companion to Ancient Greece and Rome on Screen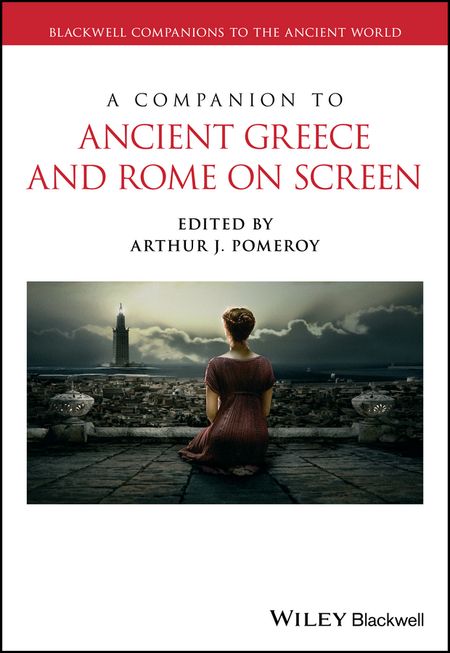 A comprehensive treatment of the Classical World in film and television, A Companion to Ancient Greece and Rome on Screen closely examines the films and TV shows centered on Greek and Roman cultures and explores the tension between pagan and Christian worlds. Written by a team of experts in their fields, this work considers productions that discuss social settings as reflections of their times and as indicative of the technical advances in production and the economics of film and television. Productions included are a mix of Hollywood and European spanning from the silent film era though modern day television series, and topics discussed include Hollywood politics in film, soundtrack and sound design, high art and low art, European art cinemas, and the ancient world as comedy. Written for students of film and television as well as those interested in studies of ancient Rome and Greece, A Companion to Ancient Greece and Rome on Screen provides comprehensive, current thinking on how the depiction of Ancient Greece and Rome on screen has developed over the past century. It reviews how films of the ancient world mirrored shifting attitudes towards Christianity, the impact of changing techniques in film production, and fascinating explorations of science fiction and technical fantasy in the ancient world on popular TV shows like Star Trek, Babylon 5, Battlestar Galactica, and Dr. Who.
Подробнее
Sheet3 Sheet2 Sheet1 A TINFOIL PHONOGRAPH Replica by Goodwin Ive, c.1978. Hand cranked. Cast iron, black lacquered, wooden mouthpiece pivoted on adjustable carrier.
http://www.glaspolerecords.com/78s (75) MAIN CATALOGUE.xls
Los Pueblos Mágicos del estado de México ofrecen cultura arquitectónica e histórica, a través de sus edificaciones religiosas, teatros, museos y testimonios ...
https://tipsparatuviaje.com/pueblos-magicos-del-estado-de-mexico/
Et site for pladesamlere med hovedsagelig diskografier fra den akustiske tid - A site for record collectors with discographies mainly from the acoustic era
http://www.the-discographer.dk/
Enthusiastic definition, full of or characterized by enthusiasm; ardent: He seems very enthusiastic about his role in the play. See more.
https://www.dictionary.com/browse/enthusiastic
Nasality definition, of or relating to the nose: the nasal cavity. See more.
https://www.dictionary.com/browse/nasality
Die Unterteilung der Sängerinnen und Sänger in die Epochen ihres Wirkens soll der Übersichtlichkeit und Benutzbarkeit der Liste dienen. Die Einteilung auf glatte ...
https://de.wikipedia.org/wiki/Liste_von_Sängerinnen_und_Sängern_klassischer_Musik
Luisa Tetrazzini (29 June 1871 – 28 April 1940) was an Italian coloratura soprano of great international fame. Tetrazzini's voice was remarkable for its phenomenal ...
https://en.wikipedia.org/wiki/Luisa_Tetrazzini
CV (RESUME) - PAUL GERIMON: TECHNIQUE VOCALE: Approche pédagogique et artistique. LE CHANT : Le Chant: Geste Vocal ample, soutenu par une profonde respiration ...
http://paulgerimon.com/animation2.htm
Rigoletto ist eine Oper von Giuseppe Verdi, die 1851 am Teatro La Fenice in Venedig uraufgeführt wurde. Das Libretto stammt von Francesco Maria Piave und beruht auf ...
https://de.wikipedia.org/wiki/Rigoletto
El Oro de Hidalgo es una pequeña ciudad del estado de México, con un pasado minero que ha marcado su interesante historia, primero como actividad industrial y ...
https://tipsparatuviaje.com/12-cosas-hacer-ver-en-oro-mexico/
Luisa Tetrazzini (29 June 1871 – 28 April 1940) was an Italian coloratura soprano of great international fame. Tetrazzini's voice was remarkable for its phenomenal ...
https://en.wikipedia.org/wiki/Luisa_Tetrazzini
Enrico Caruso came from a poor but not destitute background. Born in Naples in the via Santi Giovanni e Paolo n° 7 on 25 February 1873, he was baptised the next day ...
https://en.wikipedia.org/wiki/Enrico_Caruso
THE GREATEST CANTORIAL VOICES OF ALL TIMES Written and compiled by Rudi van den Bulck. It's a fact that quite a few collectors of vocal recordings –especially ...
http://www.operanostalgia.be/html/Greatest_Cantorial_Voices.htm
Enrico Caruso came from a poor but not destitute background. Born in Naples in the via Santi Giovanni e Paolo n° 7 on 25 February 1873, he was baptised the next day ...
https://en.wikipedia.org/wiki/Enrico_Caruso
En 1937, le couple Kaloyeropoulos se sépare officiellement et Evangelia retourne à Athènes avec ses deux filles. [réf. nécessaire] Evangelia tente dans un ...
https://fr.wikipedia.org/wiki/Maria_Callas
4 Enrico Caruso Enrico Caruso was an Italian operatic tenor. He sang to great acclaim at the major opera houses of Europe and the Americas, appearing in a ...
https://www.thetoptens.com/best-opera-singers/
Nasality definition, of or relating to the nose: the nasal cavity. See more.
https://www.dictionary.com/browse/nasality